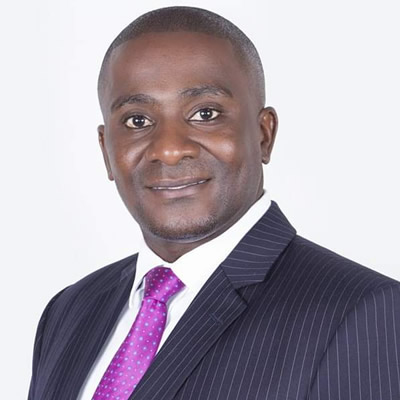 Eddie Kalela Mwitwa
Eddie Kalela Mwitwa, is a seasoned legal practitioner of over sixteen years' experience. Eddie, is the immediate past President of the Law Association of Zambia (LAZ) and previously served as LAZ Vice-President, Honorary Secretary and Council Member between the years 2014 and 2018 before assuming the presidency. He has also been a member of a number of statutory bodies and private companies where he has served either as a Board Member or Secretary.
Eddie is also a Notary Public and the Managing Partner of Mwenye & Mwitwa –Advocates, a full service law firm based in Lusaka. Prior to establishing the firm with the immediate past Attorney General and Solicitor General of the Republic of Zambia, Musa Mwenye, S.C., Eddie practiced law successfully in the firms of Corpus Globe Legal Practitioners and Sharpe Howard and Mwenye Legal Practitioners, which later became Sharpe & Howard Legal Practitioners. He had also previously worked for the Zambia National Service, as Legal Officer as well as a State Advocate in the Ministry of Justice, under the Attorney General Chambers. He has a bias towards labour, corporate and commercial litigation.
Eddie is passionate about serving his community and country.