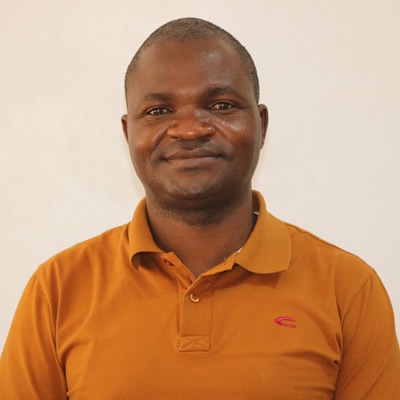 Patrick Saka Katete
Patrick has over 19 years of experience in financial management and administration for Non-Governmental International organizations. Patrick is equipped with a Master in Business Administration (MBA) from the University of Derby in the UK, a Fellow of the Chartered Certified Accountants with ACCA- UK (FCCA), Chartered Accountant (CA) MW. A member of the Association of Chartered Certified Accountants ACCA (UK) and the Institute of Certified Accountants in Malawi (ICAM).
Currently working with Tearfund (an international humanitarian and development organization) since June 2011 as a Cluster Finance Lead for Southern and East Africa (SEA Cluster) supporting 8 countries namely Malawi, Zambia, Mozambique, Zimbabwe, Tanzania, Angola, Uganda, Kenya.
Before Tearfund, he worked for Self Help Africa as Regional finance coordinator where he supported 9 countries in Africa in financial management including working with partners. Patrick has also worked for FAIR program in his role as Head of Finance and Administration which was being supported by (a consortium of Self Help Africa – Irish NGO), Find Your Feet -British NGO and Development Fund of Norway -Norwegian NGO before they disbanded and became autonomous organisations in Malawi.
He also worked for World Vision International- Malawi office as a Regional Finance Officer for Central and Northern Regions of Malawi).
Throughout my career path, he has gathered extensive experience in financial management including a direct management of a budget of over USD$30million per annum, undertaking capacity building initiatives of country offices and partner organisations including managing compliance issues and risk management. Patrick has supported country offices and partner organisations both locally and at international level including management of large scale and complex institutional funding like Europe Aid, USAID, DFID, ECHO, Scottish Government, Irish Aid including funding from UN agencies. He also has a good international exposure of working in complex emergency response programs having spent some time in places like South Sudan and Central Africa Republic. He has acquired extensive experience in working with partner organisations and providing support in managing grant funds for organisations from high compliance donors.
He is a well-seasoned financial advisor to team leaders both at country and regional level with good understanding of context highlighting and assessing key risks and from time to time providing clear recommendations on how to mitigate the significant risks embedded. He has ably provided support to the development and implementation of the organisational internal controls and putting in mechanisms to minimise fraud while also conducting trainings for staff and partners organisations on anti-Fraud Bribery and corruption. He has undertaken successful fraud investigations while also providing on spot advice on overall risk management for the organisations.
He has led teams that developed the standard operating procedures for the organisation to help low capacity implementing partners in their operations as they implement projects being supported by donors. I have been instrumental in reviewing and updating contextualized organisational office procedures and internal controls for effectiveness in business processes.
Currently sitting in 2 boards namely Find Your Feet and AMREF in the audit and finance committees.