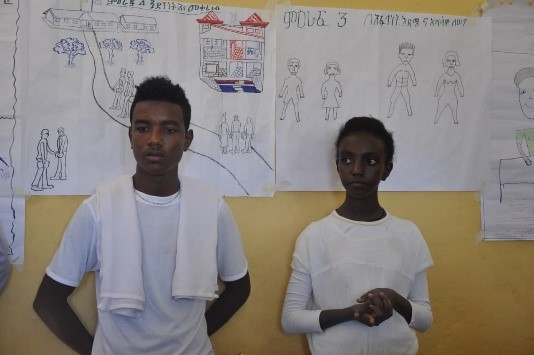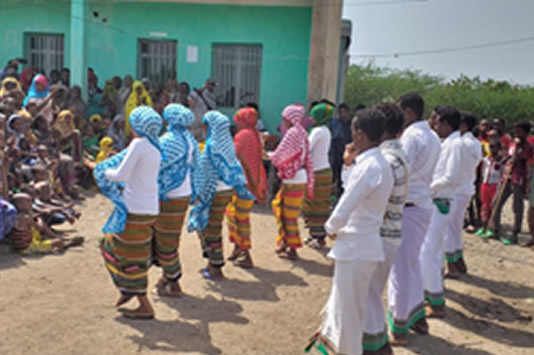 A'ago is a five-year (2017-2021) Embassy of the Kingdom of the Netherlands funded project being implemented in seven districts of the Afar Regional State.
It aims to contribute to the improvement of the sexual and reproductive health and rights (SRHR) outcomes of adolescents and youth ages 10-29 years old in the region by i) increasing demand for SRHR information and services among young people and their communities; ii) increasing access to and quality of SRHR services, including child/early/forced marriage (CEFM) and gender-based violence (GBV) counselling; and iii) improving the enabling environment for youth and adolescents including girls and young women to exercise their SRHR entitlements.
The project uniquely engages youth in entrepreneurship training and support to improve their livelihoods and overall economic status. 
A'ago provides young people with seed money to start small-scale businesses, creates linkages with microfinance opportunities, and liaises with local government agencies in support of youth entrepreneurship.
Additionally, the project implements social mobilization and awareness campaigns using various forms of media to increase  the knowledge and skills of youth related to SRHR.
The project works closely with schools to implement school-based comprehensive sexuality education designed to increase knowledge, enhance confidence, and challenge harmful gender norms to make school a safe learning environment free of intimidation, harassment, shame, and violence. In addition to schools, the A'ago project works with health facilities to train health professionals, and provide equipment to enable the provision of youth friendly services to meet the SRH needs of adolescents and youth.