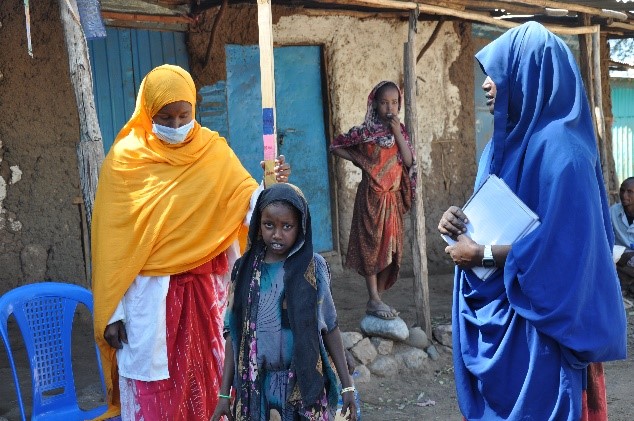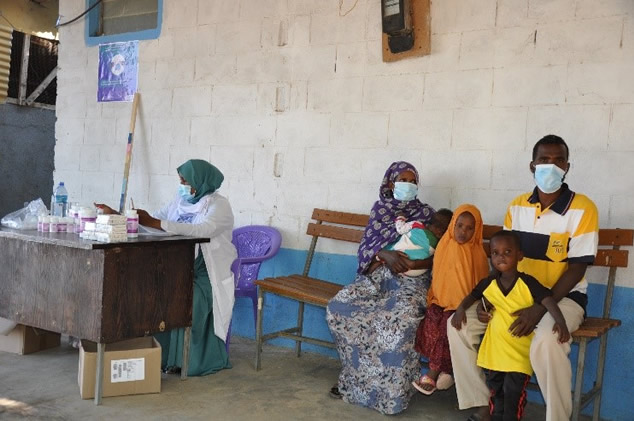 As early as 2006, Amref Health Africa in Ethiopia has implemented the World Health Organization's (WHO) SAFE strategy (Surgery, Antibiotics, Facial Cleanliness, and Environmental Hygiene) in an effort to eliminate trachoma in Ethiopia. In collaboration with local and government partners, Amref, through its interventions, contributed to a 38% reduction (51 to 13%),  in active trachoma prevalence in Oromia Regional State, and 21% reduction (22.6 to 1.7%)  of trichiasis.
More recently, within the last decade, Amref Health Africa in Ethiopia has engaged in trachoma mapping, mass drug administration, and trichiasis surgery through the support of ORBIS International, Sight Saver, and End Fund.  Amref Health Africa has successfully mapped trachoma prevalence in 28 districts, treated a total of 130,949 people, and increased awareness of facial cleanliness and hygiene, and  the percentage of households with access to basic sanitation from 8 to 83.3%.  
The next phase of trachoma elimination led by Amref Health Africa in Ethiopia is an ongoing  four-year (2019-2023) 'Trachoma Elimination' project focused on mass drug administration (MDA) in 31 districts in the Somali Region, trichiasis surgery in a total of 35 districts in Afar, Benishangul Gumuz, and Gambella Region, and a trachoma survey to objectively measure trachoma prevalence in the Afar and Somali Regional States through the support of Sight Saver and End Fund.
In close partnership with the Ministry of Health (MOH) and Regional Health Bureaus (RHB), based on our strong presence in the developing regions of Afar, Benishangul-Gumuz, Gambella and Somali, Amref Health Africa has continued to implement components of the SAFE strategy to address existing gaps in the fight against trachoma. Our intervention includes engaging and strengthening the capacity of regional and woreda leadership on trachoma elimination,  strengthening health systems by focusing on increasing the capacity of the health workforce to implement the SAFE strategy,  establishing Primary Eye Care Units to increase access to eye care services at facility-level, and ensuring quality service delivery.
In addition to MDA, Amref Health Africa supports RHBs to clear their trichiasis backlog, estimated at 18,700 cases, by training nurses as Integrated Eye Care Workers to conduct surgery at the facility-level and through outreach programs. For the last three consecutive years, we have been working in three of the most trachoma endemic woredas in Afar, reaching a total number of 130,949 treatments in 2019. In Somali, in close partnership with the woreda health offices, we covered all 31 high trachoma endemic woredas and reached 2.4 million people with Zithromax and Tetracycline
Eye Ointment. As of mid-2020, Amref Health Africa has shifted its focus to prevention, with an emphasis on facial cleanliness and environmental improvement in Afar and Somali, as impact assessment surveys and MDA efforts continue in endemic woredas.