Amref Health Africa, aligning with the Government of Ethiopia's priority and the community's needs, works to produce a competent mid-level health workforce through its support of the midwifery training program and the national Health Extension Program (HEP) in partnership with the Ministry of Health Human Resources Development Directorate.
The midwifery training program at the Teachers Education and Health Science College in Gambella is one of the initiatives Amref Health Africa has been supporting as part of its health system strengthening portfolio in Ethiopia's developing regions. The program enrolled 40 midwifery students for the first time in Gambella for a three-year full-scale training, supported by Amref Health Africa through funding from GlaxoSmithKline (GSK). Kun Wal, 32, is an instructor at the midwifery training program in the Gambella Teachers Education and Health Science College. When the program launched in November 2017, Kun became the coordinator of the program and has been involved since then.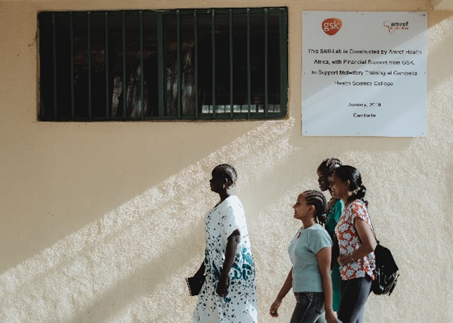 "We didn't have a midwifery training program merely because we lacked the technical and financial capacity to open despite our huge need for skilled birth attendants in the region. The only option we had was sending students out to Arbaminch Health Science College to attend the 'Accelerated Midwifery Training Program,' which was also supported by Amref Health Africa. Through this program, we were not able to get the workforce we needed as many dropped out and came back home. Now, thanks to Amref Health Africa's support, we have been able to open the program close to the community where our students belong to and live with, and where they face no language barrier as they pursue their training," said Kun.
Amref Health Africa strongly believes the program contributes to addressing the maternal and child health needs of the region. In the Gambella region, eight out of every 100 children die before reaching five years old. Only 47% of deliveries were attended by skilled health workers, among the least in the country (EDHS, 2016).The disparities in maternal and child health outcomes in the Gambella region, compared to national level indicators, suggests a critical need for more resources, including a trained and skilled health workforce.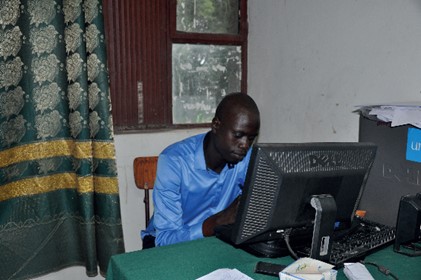 The Gambella Midwifery Training Program ensures students are adequately trained and ready to join the local health workforce upon completing the program. "Our students are enthusiastic to learn and become skilled health workers. I am full of hope that upon finishing their program, they will go back to the community where they have come from. As they graduate after two years, I hope to stand before them and say these words, 'you are from the community, and you should go to the community and serve your people, mothers and children who are in need of your service most," Kun noted.
As part of its commitment to improving maternal, newborn and child health in the developing regions, Amref Health Africa invests in human resources for health and works to ensure tomorrow's midwives acquire the skills and knowledge they need to provide skilled care for pregnant mothers and newborns in Gambella.
Through the support and engagement of GSK of the last three years, the program has graduated more than 200 midwives. Currently, Amref and GSK's partnership supports the training of more than 150 midwives in Gambella, Afar and Benishangul-Gumuz regions.
Amref Health Africa teams up with African communities to create lasting health change.