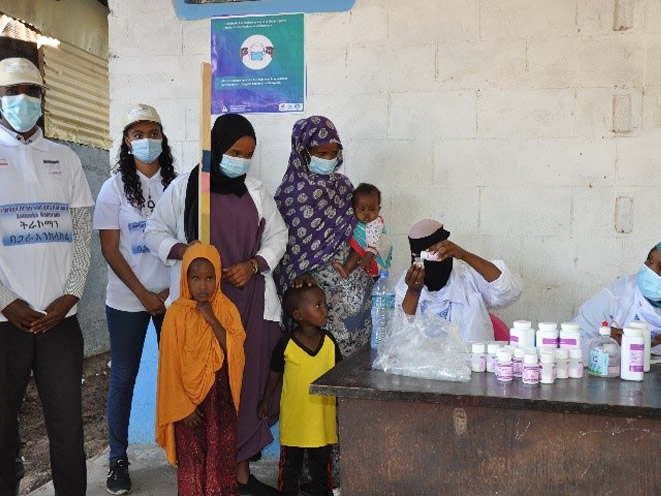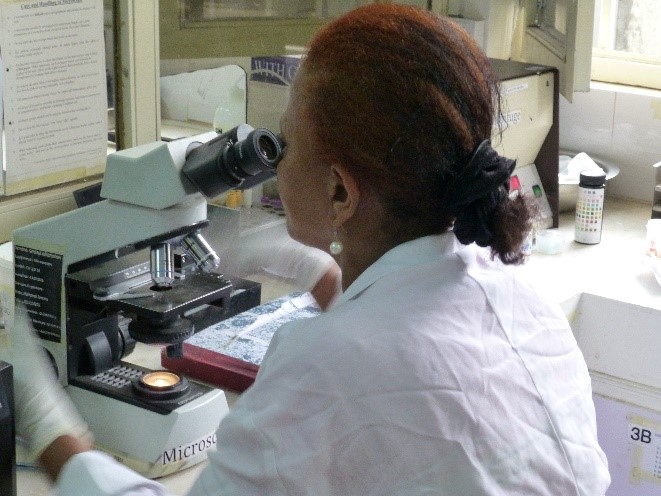 Amref Health Africa's Disease Prevention and Control (DPC) program works tirelessly with the Ministry of Health, and regional and district level health offices to work towards the elimination of infectious and chronic disease. We collaboratively develop policies, standards, and guidelines, and strategically deploy interventions to ensure all Ethiopians have access to disease prevention and treatment services. For over 15 years, Amref Health Africa in Ethiopia has implemented innovative and effective methods of preventing and controlling communicable diseases including airborne diseases (eg. TB), parasitic diseases (eg. malaria), zoonotic diseases (eg. ebola), food and waterborne diseases (eg. cholera), and STIs (eg. HIV/AIDs), and non-communicable diseases, including diabetes, chronic respiratory diseases, cardiovascular disease (eg. hypertension), cancer, mental health, and nutrition.
Our Disease Prevention and Control (DPC) program intervenes at the community and facility level, while building evidence for advocacy to influence policy development and implementation at the national level. At the community level, we work to raise community awareness on disease surveillance for early identification of potential outbreaks of communicable diseases. We train health extension workers to prevent disease outbreaks and to develop communication plans during health emergencies, including proper referrals management. We also support the availability of quality services and infrastructure at the lower level of health delivery, focusing on communicable and non-communicable diseases. Health care workers are trained in both clinical topics and leadership, management, governance skills to effectively manage health facilities and deliver quality prevention, treatment and control services for communicable and non-communicable diseases. Most importantly, we work with health workers to implement plans and systems for emergency preparedness at health facilities to ensure customized responses for outbreaks to address the immediate needs of the affected population.
In 2020 alone, our DPC program reached nearly 3 million people. Our trachoma interventions reached about 2.44 million people in 31 districts of the Somali region through mass drug administration. We provided training to staff on trachomatous trichiasis (TT) surgery, quality, and mentorship, to ensure optimal quality of the surgeries. In addition to trachoma prevention and control, our communicable disease activities included malaria and HIV interventions reaching over 230,000 through nutrition education messages, media broadcasting on FM radio in various local languages, and working on small scale irrigation farming needs.
The rapid spread of the COVID-19 pandemic beginning in March 2020 led Amref Health Africa to quickly redirect resources to respond to COVID-19 through risk communication and community engagement; community and health facility surveillance; and infection prevention and control (IPC) activities.